The Newsletter is back in print! One thousand copies are currently being delivered throughout the neighborhood. Thank you to our advertisers, all those who contributed to the newsletter, and those who volunteered to deliver copies.
Download the November 2018 WootenNews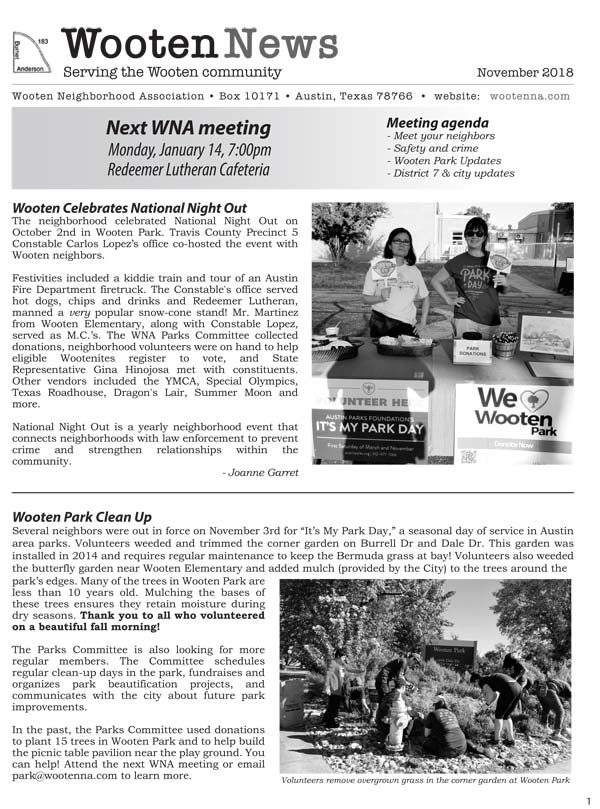 If you don't get a printed copy of the newsletter by December and would like one, please email newsletter@wootenna.com.