We've recently updated the Wooten Park History page. So much has happened in the last few years: new swings and a crushed granite walking trail were added to the park, water fountains were updated, additional trees were planted, we've held several fundraisers and volunteer opportunities to beautify our park!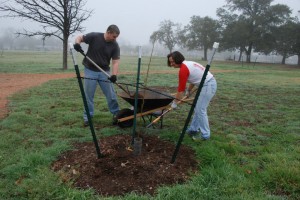 And soon construction will begin on a new shade pavilion! This pavilion couldn't have happened without the support of our wonderful neighbors.
You can help future park projects by donating to the WNA Park Fund. We even have a few "We Love Wooten Park" yard signs still available!