by Abby Kaplan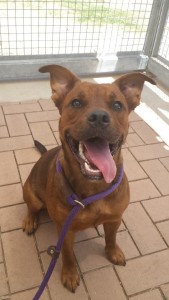 You may have noticed that dogs wander loose in our neighborhood quite often, which poses a risk to neighbors and their pets, the wandering dogs, and even the dogs at the perpetually overfilled animal center, who may be put at risk of euthanasia when stray dogs take up kennel space.
If we work together, we can keep more dogs from leaving home, return lost dogs faster, and keep more people and animals safe! For more information on lost & found dogs in Austin, visit: bit.ly/lostfoundpet.
If you own a dog:
FREE microchips: As a Travis County resident, you can get a free microchip and ID tag for your pet (cats, too!) at Austin Animal Center from 11am – 7pm daily (7201 Levander Loop Bldg A, Austin, TX). A pet that is microchipped, tagged, or both has a greater chance of returning to its owner once lost.
FREE and low-cost spay/neuter: Emancipet (7201 Levander Loop, Buildings I and K, Austin, TX) offers low-cost spay and neuter services daily and also hosts mobile FREE days for Travis County residents. Visit emancipet.org/mobile for details. Neutered male dogs are less likely to try to escape their yards to breed, and spayed female dogs won't be at risk of getting pregnant while on the loose.
Secure your dogs: Ideally, dogs should be kept indoors when you leave the house. If that is not possible, be sure to leave them in a fully enclosed area: check fences for holes and gaps, ensure all gate latches are functional and fully closed, and always give your pet access to shade, shelter, and fresh water.
If you lose a dog:
Report your dog as lost: Visit Austin Animal Center, which is where stray dogs in Travis County are taken, or search through found pets online here: bit.ly/viewpets. If your dog has a microchip, call the microchip company to alert them about the situation.
Post flyers: Make a lost dog flyer with a clear photo and easy-to-read contact information to post in your neighborhood and surrounding areas, and give copies to local businesses, especially if they're pet-related.
Share photos online: Social media can be the best way to get your dog returned quickly. Below are some useful groups and sites to post your pet's information and photo and search for your dog:
Wooten Neighborhood (facebook.com/groups/wootenneighborhood)
Austin Lost and Found Pets Page (facebook.com/groups/austinlostandfoundpets)
Craigslist Lost & Found (http://austin.craigslist.org/search/laf)
Nextdoor Wooten (wooten.nextdoor.com)
Wooten Yahoo group (groups.yahoo.com/groups/wootenna/)
If you see a loose dog:
Call 911 in an emergency: If the dog is injured or running in traffic, call 9-1-1 for help.
Take a photo! Even if you cannot catch the dog, take a photo to share with the groups listed above, and email pass@austinpetsalive.org to have someone sent over to catch the dog (you don't have to stick around).
If you find (and catch) a dog:
Call 3-1-1: If you find and secure a loose dog, call 3-1-1 to file a found dog report. If you are able to hold onto the dog until an owner is found, great! Austin Animal Center will use your found dog report if the pet's owner contacts the animal shelter.
Scan for a microchip: Even if you cannot house the dog, any veterinarian can scan for a microchip, so an owner could potentially be found immediately (Burnet Road Animal Hospital is in Wooten at 8511 Burnet Rd.).
Bring to Austin Animal Center: If you can't keep the loose dog and no microchip is found, drop off the dog at Austin Animal Center between 11am and 7pm (7201 Levander Loop Bldg A, Austin TX).
Share photos online: Share any photos of the dog online in the groups listed under "If you lose a dog."
Confirm owner's identity: If you've held onto the dog and an owner would like to reclaim, be sure to verify their identity. Get contact information for their vet and/or groomer, photos of the owner and dog, or ask for distinguishing physical characteristics that were not in the photos you posted.